I have this listed for 30 days -- so go to Ebay and get it now while you can !!
cwrightartgallery --
http://cgi.ebay.com/ws/eBayISAPI.dll?ViewItem&item=250626011964#ht_3451wt_928
SOLD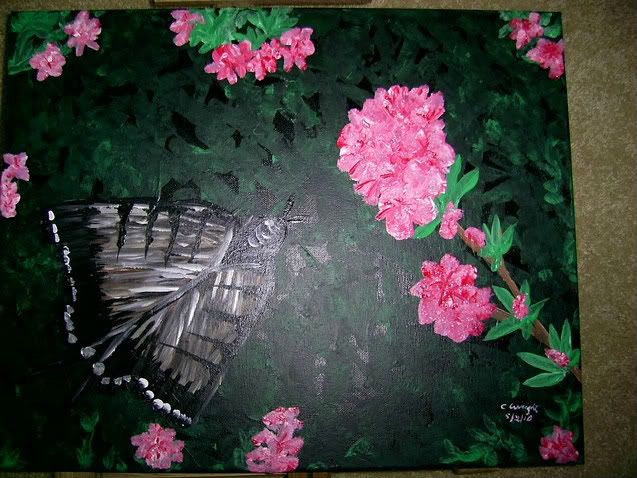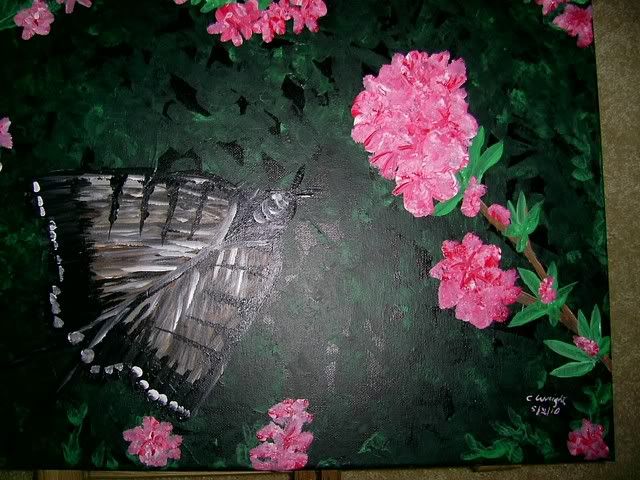 OOAK
one of a kind painting
" Butterfly and Blooms "
by
C. Wright
5-2-10
16x20 inch acrylic painting on stretched canvas .
LOVE IT !!!
Very pretty and love the pink !!
Nature is the best artist !!
A picture was sent to me and the photo was so pretty -- it immediately gave me the urge to paint !!
Background was sponge rolled black then painted the green over top to show the background of leaves.
The pretty pink flowers have attracted a very majestic butterfly !
Love this one and I hope you feel the same !!
some of the colors --black , green , pink , white and a hint of brown in there
acrylic paint
I like to add interest to the paintings with texture !!
**********************************
** This is a one of a kind OOAK original 16x20 inch painting on stretched canvas .
** signed on front and back
I will include a certificate of authenticity .
********************************
A gift of original art is one of the most special gifts you could offer someone .
My art is not perfect -- I don't think anything or anyone is perfect -- so my paintings will never be an exact painting -- you will see as you follow my art .